Let's face it, holidays are hard for dieters!
For three whole months, we are bombarded with food temptations.
Halloween candy dominates October. The carb-fest of Thanksgiving follows, leading into the Christmas mood of self-indulgence that lasts throughout December.
For many of us, these three months turn into an endless feast on the worst kinds of food.
You can't get through all this on willpower alone.
Willpower rarely works on its own. We know because we've been there many times!
Destroying our hard-won gains and resetting habits back to square one. Compromising on our health, well-being and self-care. And feeling disappointed, dissatisfied and hopeless after all that indulgence.
Don't fall into the same trap again!
Join our Challenge – a 90-day online coaching group for people who want to stay on track with their diet throughout the holidays.
Is This Challenge Right for You?
The Challenge is designed for people who already follow a metabolically optimal way of eating such as Keto, Carnivore, or Fasting – but struggle to stick to it during the holiday season.
Do you want to continue progressing with your transformation – rather than failing again and again and going back to square one? Join the Challenge and let us help you stick to your goals!
| | |
| --- | --- |
| Challenge Duration | 90 days |
| Challenge Dates | Monday, October 2, 2023 to Sunday, December 31, 2023 |
| Format | Online via Zoom, Facebook, and email |
| Live sessions | Tuesdays at 6pm EST and Saturdays at noon EST |
Please note this Challenge is not for complete beginners!
If you are not already on a diet like Keto or Carnivore, please consider our Kickstart programs instead.
Another option is exploratory 1:1 session with one of our qualified coaches.
Willpower is Not Enough!
Willpower alone is rarely enough for a successful transformation. Those of us who try to rely on willpower often fail.
Here are the factors that actually work.
Accountability
Studies show that being accountable to others is a much stronger motivation than trying to stick to your goals on a solo journey. We will hold you accountable – but gently and without judgment.
Support
It's hard to be the only one in your family or social group who is saying "No" to birthday cake or Halloween candy. Join the tribe of others who share your goals! So that peer pressure works for you – not against you.
Positive Mindset
Many diet pitfalls can be traced to the wrong mindset, for example, fear of missing out or being too harsh on yourself. We've seen it all! We will help you identify and fix your self-sabotaging beliefs to ensure and strong positive mindset.
Good Habits
Our habits are like an auto-pilot that guides most of our day-to-day actions. We will help you analyze whether any of your habits are detrimental and to reprogram them by the end of the challenge.
2023 Holiday Challenge Hosts: Amy and Steph
We are Amy Labbe and Steph Scheeren – best friends, co-founders of Nutrition Hackers, and qualified nutritional coaches with 24 years of experience between us.
Both of us have come a long way on our personal journeys. Starting from food addiction and disordered eating and experiencing many failures and setbacks along the way. But finally achieving a successful lasting transformation – and now helping others to do the same!
Read more about our personal stories
Who Are Nutrition Hackers?
Nutrition Hackers is an online coaching platform focused on Carnivore, Keto, and Fasting.
Our coaches have helped thousands of clients navigate the pitfalls of the holiday season. We distilled hundreds of hours of coaching practice into a simple and enjoyable group format.
Giving you all the benefits of private nutritional coaching for a fraction of the price!
Join Now and Save $200
Early Bird price valid until September 25, 2023

What Makes Us Different?
Our approach is unique with several key differences from the majority of diet challenges.
No Judgement or Negativity
We would never judge, ridicule or criticize you! None of that negativity ever helps.
True Self-Love
We believe that real transformation must be rooted in self-love and acceptance. This is NOT the same as fake "body-positivity" that claims you can be beautiful and healthy at any size – that's not true. But loving and accepting your body is the first step in creating lasting transformation.
Empathy and Compassion
Whatever problem or setback you experience, we promise we've seen it all before! And most likely done it too 🙂
So we can help you deal with it in a gentle and caring way.
Early Bird Offer: $200 OFF
Join the Challenge now for only $99! Over 65% off from the standard course price of $300.
* Offer valid until 25 September 2023
What's Included
Two live Zoom sessions per week with Amy and Steph: held on Tuesdays at 6pm EST and Saturdays at noon EST
Private Facebook group for participants, led and moderated by your coaches
Weekly emails to help you stay focused and determined
PDF guide and workbook to help you dig deeper into your mindset
Customizable habits tracker to help you stick to your goals
Your Coaches for Holiday Challenge 2023
Amy Labbe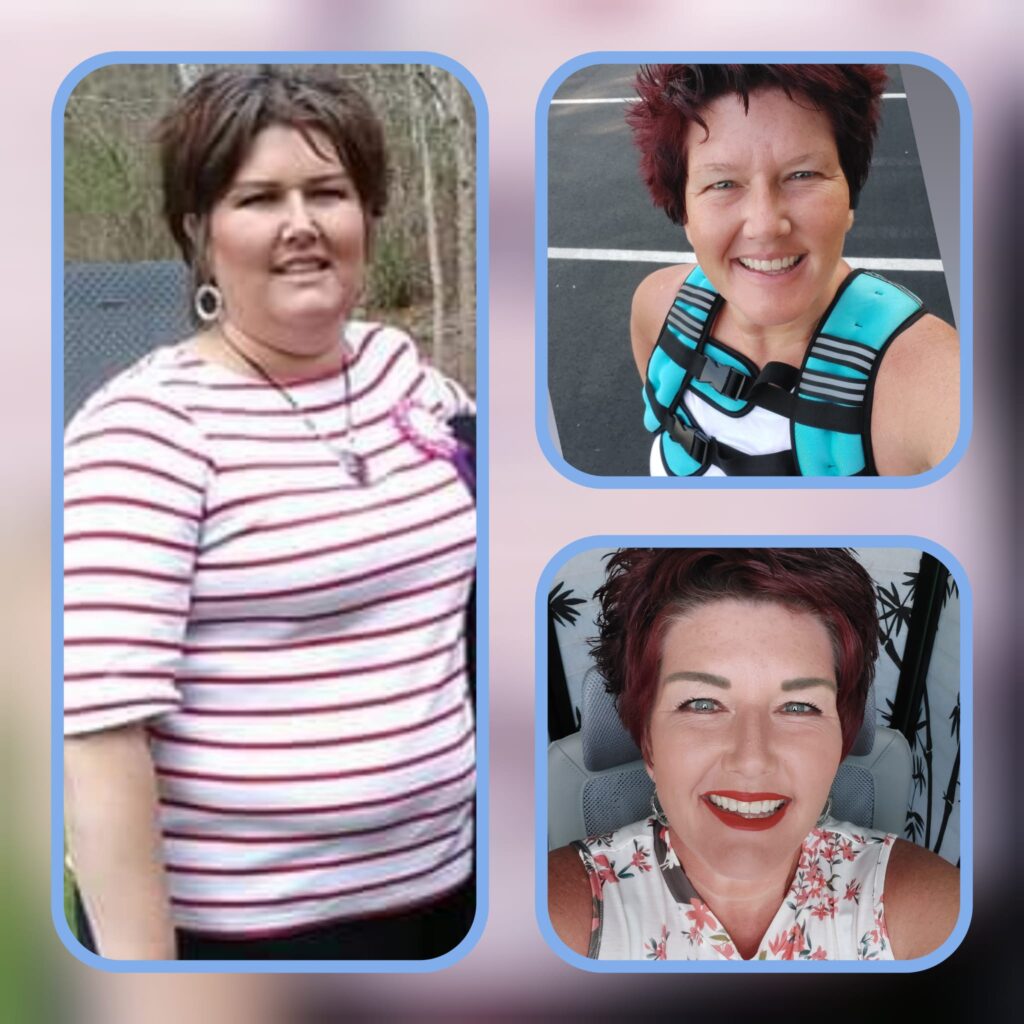 I am a former nurse recovering from mainstream healthcare, coaching others regarding a low-carb, keto, sugar/grain-free, high protein/fat, meat-based lifestyle. I am the co-creator of Beyond the Scale Zero-Carb Healing and Nutrition-Hackers.
I have personally alleviated all symptoms of Crohn's disease, migraine headaches, malignant hypertension, chronic infections, back pain, depression, allergies, opiate use disorder (10 years sober), insulin resistance and most importantly food addiction, cravings and mental obsessions. I love all things science and I'm an avid reader, always well-informed on emerging areas of nutrition and medical studies/literature.
Testimonials for Amy
---
Steph Scheeren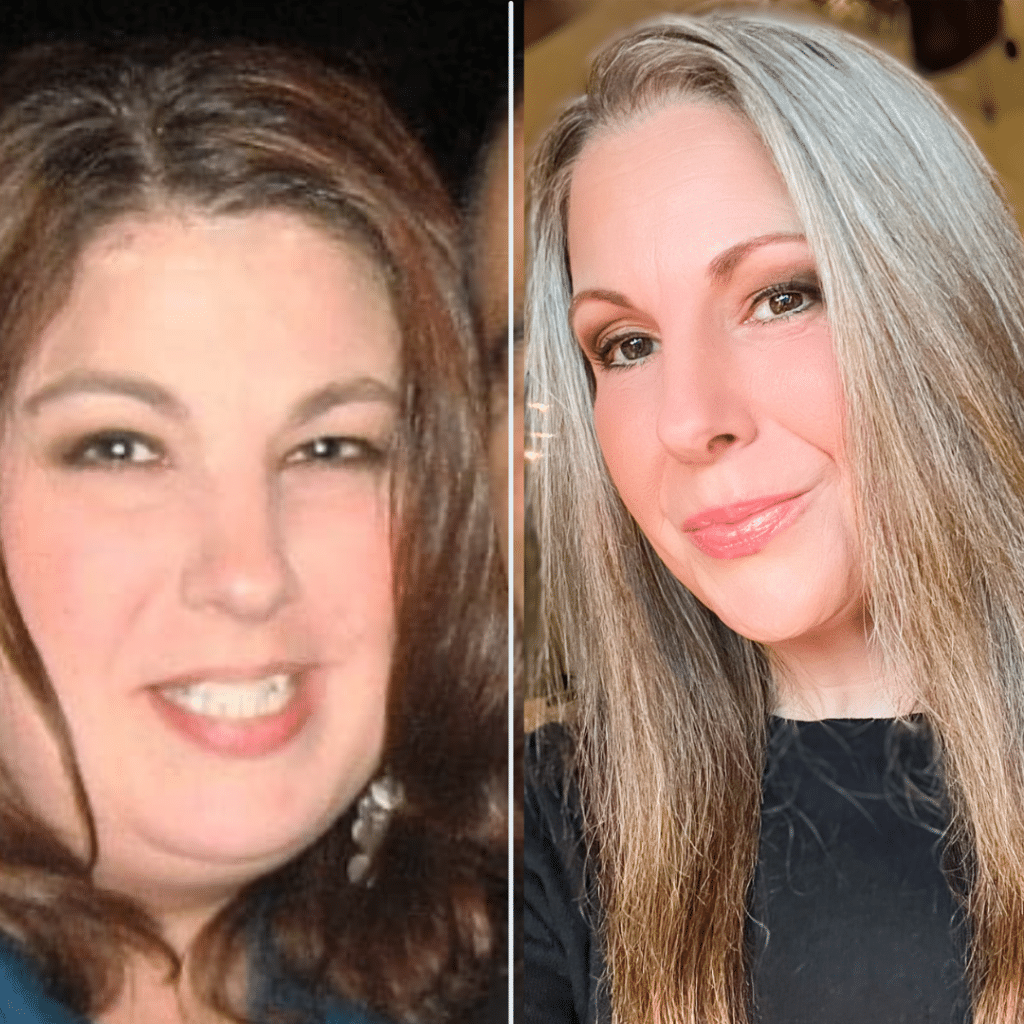 Nutrition-Hackers Co-Founder, Certified Carnivore Coach, Certified Human Intestinal Microbiome Specialist (Gut Health Specialist)
Healing and weight loss can be a long and lonely, winding road – but the right navigator can get you there safely! Having had a lifelong struggle with food, diet, and health in general, I felt stuck. I have extensive experience with binge eating and food addiction and want to help others so they don't need to suffer anymore.
I use positive, encouraging coaching techniques based on your unique challenges and strengths to design a plan WITH you, that is built on actionable habits to help you reach your healing and weight goals.
Testimonials for Steph